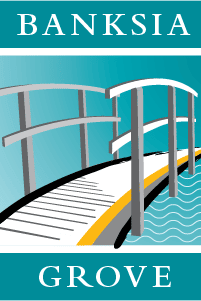 Williamtown, New South Wales
Dreaming of a more relaxed life that includes palm trees and a tropical breeze? Start your day with a morning swim or a stroll before tucking into your breakfast overlooking the lush green gardens of Banksia Grove Village in Port Stephens.
Banksia Grove is home to a small community of over 50s who want to live life on their terms, at their own pace. Whether you drop into the community centre for a social event with new friends or stay active playing lawn bowls, Banksia Grove offers a lifestyle to be envied.

Key Features & Facilities
* Exit fees are payable at some of our Villages and to those who purchase a home by way of a shared equity arrangement.
In this instance, exit fees are applicable.  Please contact your local sales consultant for full terms & conditions.
Security
We understand how important it is to feel safe and secure in your living environment, that is why we have secure boom gate entry and staff on call 24/7 for emergencies.
Facilities
You'll never be bored at Banksia Grove. Take advantage of the wonderful facilities such as the bowling rink, tennis court or beautiful outdoor swimming pool.
Social
There are a variety of social activities and events for residents to participate in. The community centre is the hub of village life and great place to catch up with old friends or meet new ones.
A tranquil setting in an idyllic location.
Banksia Grove offers you the opportunity to be a local of the stunning Port Stephens region, where you can enjoy pristine beaches and national parks. Newcastle and Nelson Bay are just down the road where you'll find a range of shops, leisure facilities and health services.
At Banksia Grove Village we offer modern, high quality homes at an affordable price.
Final stage now selling
Banksia Grove is now in its final stage of development with the last of the new homes now selling. Be quick to secure a stunning new home at Banksia Grove.
Shared Equity
Secure a new home from just 75% of the purchase price. Our unique shared equity offering lowers the cost of entry, so you have more money to enjoy your retirement.
Low maintenance homes
Spend more time doing the things you love with modern low maintenance homes that have been designed with seniors in mind.

We Are Here To Help You With Any Questions You May Have