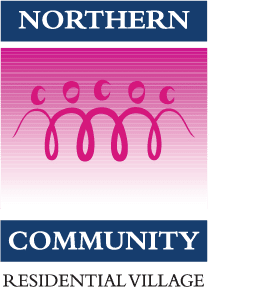 Northern Community Residential Village
Adelaide, South Australia
Northern Community Residential Village
If you enjoy your independence yet still want to enjoy the benefits of community living, you'll love the lifestyle at Northern Community Residential Village.
Our residents tell us they love the peace and quiet in our village, all they hear is the rustling of trees in the breeze and the chorus of birdsong each day. The pride of NCRV is its close-knit community and lively social club that regularly get together for activities, events, and outings. The magnificent low maintenance homes mean you can move right in and start your next chapter.

Northern Community Residential Village
Key Features & Facilities
* Exit fees are payable at some of our Villages and to those who purchase a home by way of a shared equity arrangement.
In this instance, exit fees are applicable. Please contact your local sales consultant for full terms & conditions.
Security
We understand how important it is to feel safe and secure in your living environment, that is why we have secure boom gate entry and staff on call for after hour emergencies.
Social
There are a variety of social activities and events for residents to participate in. The community centre is the hub of village life and great place to catch up with old friends or meet new ones.
Facilities
You'll never be bored at Northern Community Residential Village, take advantage of the wonderful facilities and services such as bus service, BBQ facilities and community garden.
Northern Community Residential Village
Homes for Sale
View our current new and preloved homes for sale.
City convenience on your doorstep.
Located in Penfield, a northern suburb of Adelaide, this little slice of paradise is close to major shopping centres, leisure facilities and medical services. If you need to pop to the city to catch up with friends over dinner or take in a show, Adelaide CBD is just 30 minutes away. If you're planning a more leisurely weekend, the stunning Barossa Valley is just an hour away.
At Northern Community Residential Village, we offer modern, high quality homes at an affordable price.
Variety in design
With a range of floor plans, facades, home sizes and price points, you can choose a new a home that best suits your needs, style and lifestyle.
Shared Equity
Secure a new home from just 75% of the purchase price. Our unique shared equity offering lowers the cost of entry, so you have more money to enjoy your retirement.
Low maintenance homes
Spend more time doing the things you love with modern low maintenance homes that have been designed with seniors in mind.
We Are Here To Help You With Any Questions You May Have